Planning your event will be a joy. Your personal J.Powers event manager will help and support you every step of the way, from initial booking and reservations to day-of vendor coordination and setup. Your special moment starts now.
Kind Words from Happy Guests
Wonderful, wonderful experience.
The staff helped answer all of our questions and were with us every step of the way for the entire year and a half of planning.
The venue was beautiful with amazing view of downtown Rochester and details in the rooms I had never seen before. The chandeliers were particularly unique!
I would highly recommend J. Powers at the Hilton for any event you with to hold. They are the best in the business, and this is their crown jewel.
We had a great experience from start to finish with J. Powers at the Hilton for our recent wedding reception.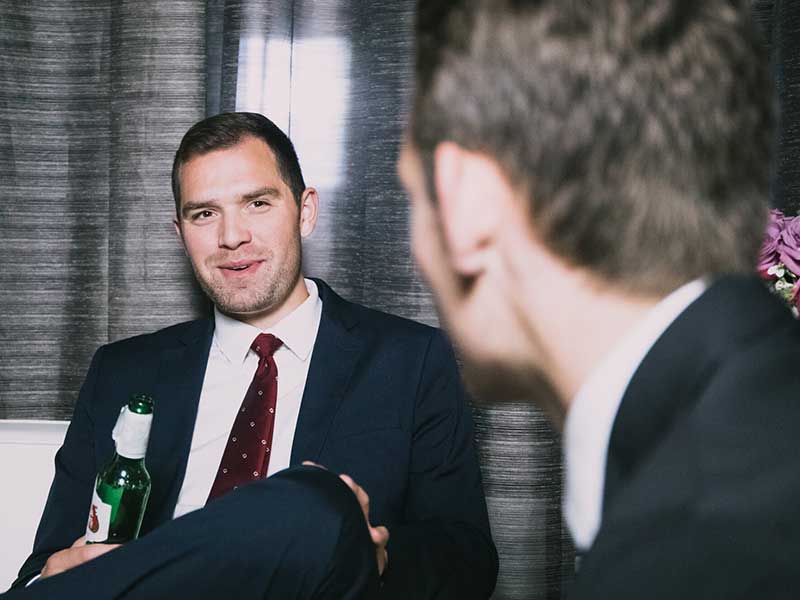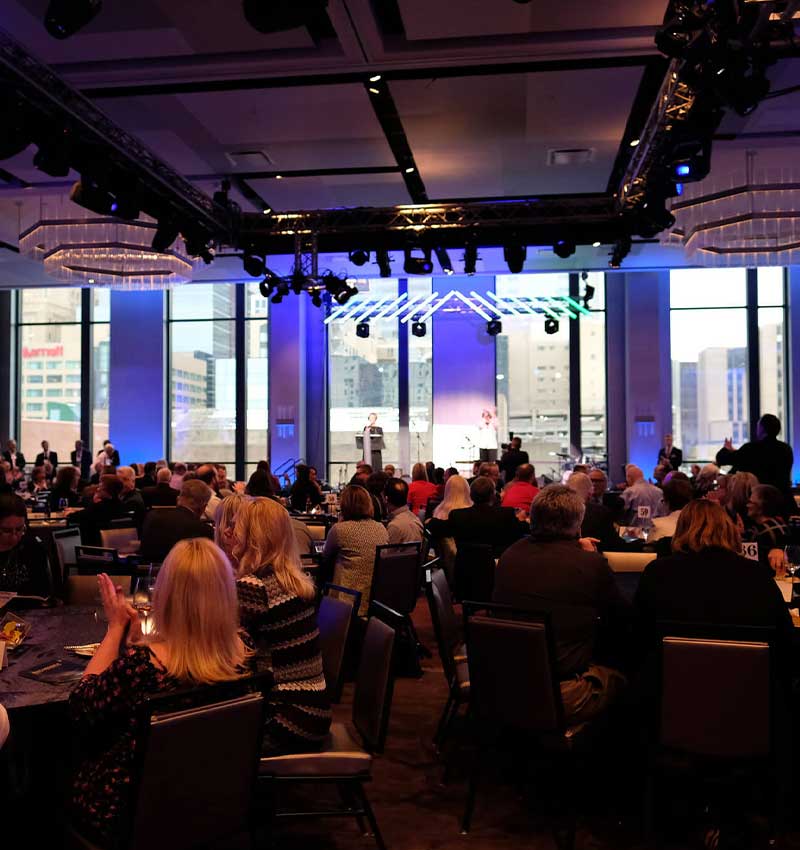 CHOOSING AN EVENT SPACE
A Whole new meaning to the concept of easy
We want you to get to know your event space from the very beginning. That's why every event plan begins with a private, in-person tour of our venue. We'll walk through each space, talk capacity and seating arrangements, and help you decide which space is right for you.
From interesting passed hors d'oeuvres to banquet style entrees and indulgent desserts, here, anything is possible and everything is delicious.
You'll also meet with our professional chefs to sample dishes, talk dietary needs and preferences, serving styles and more. Together, we'll create a custom menu that's unique to your special event, using the fresh local ingredients sourced from right here in our community.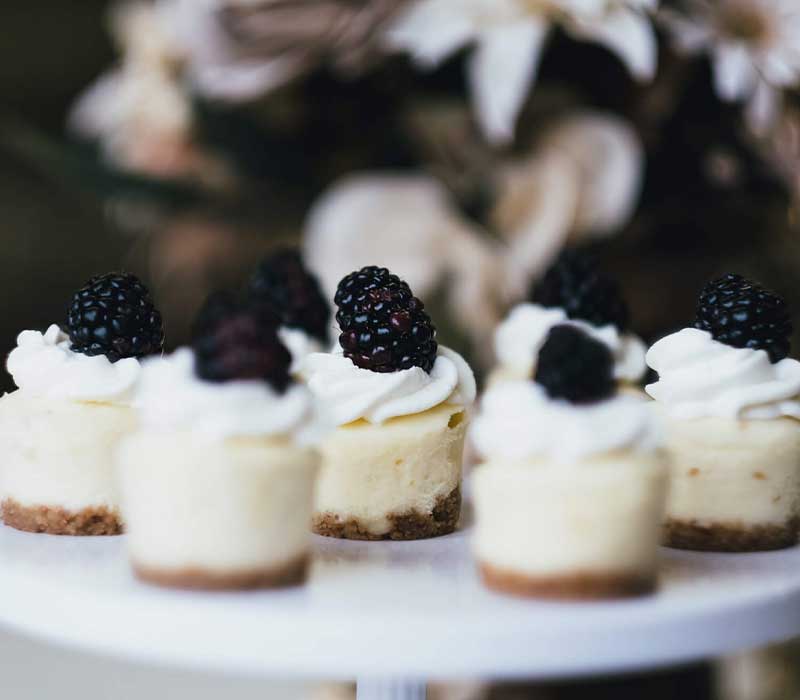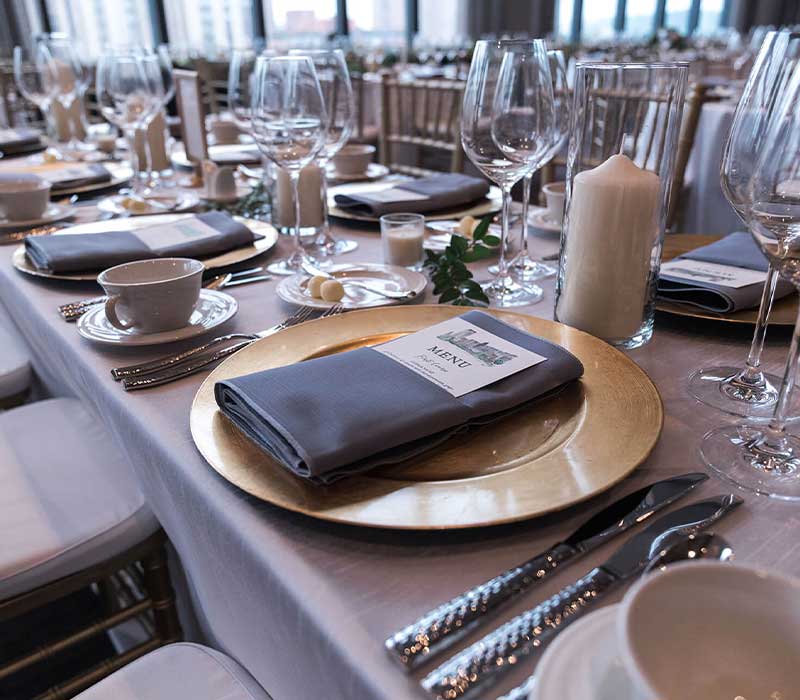 We're focused on every detail, so enjoy the moment—the seamless, stress free celebration your event deserves.
As the date of your special event gets closer, we'll make sure important decisions are made, budget and timelines are met, and all day-of services are arranged for you. Your dream event may require advanced audio/visual needs or special amenities and décor. Our experienced team can make it all happen with style and ease.
Delicious cuisine, elegantly served. Our team of professional chefs has years of experience providing unforgettable fine dining to events of all types and sizes.
A Menu Tailored to your Event
The attention to detail we put into our venues and service extends to our menus as well. Every detail carefully considered, every plate handcrafted. In preparation for your wedding, social gathering, or corporate event, you'll meet with our chefs to create a custom menu, perfectly suited to your unique needs and tastes.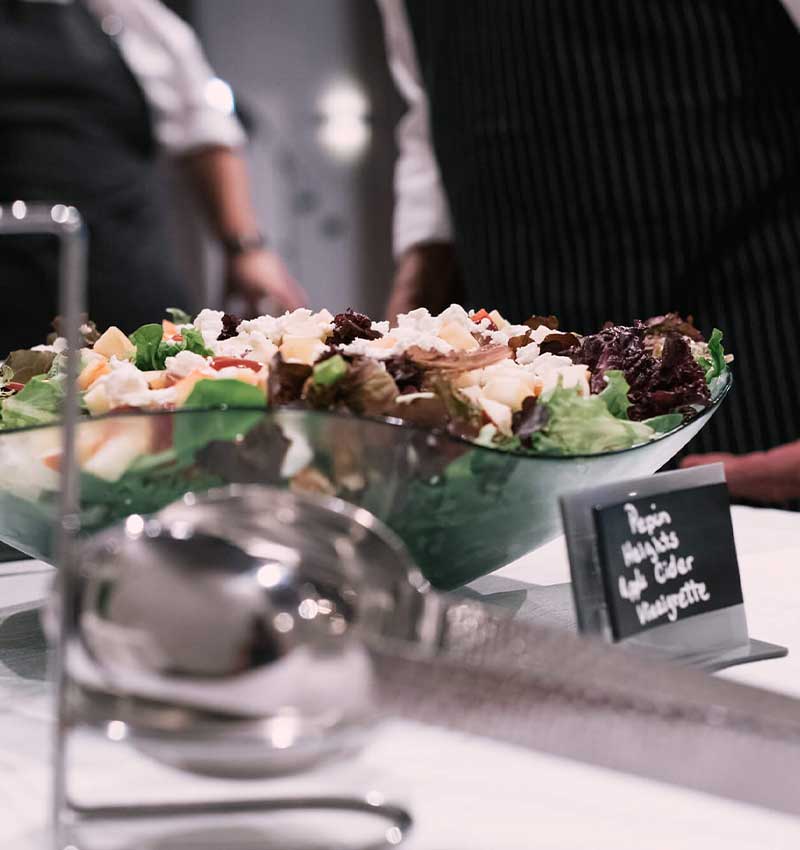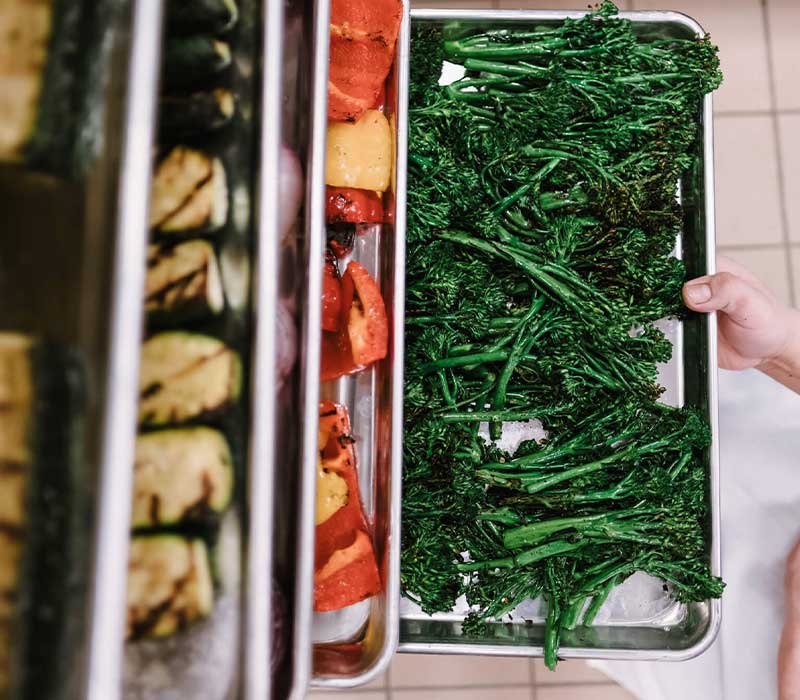 Quality is the Foundation of our Kitchen
Freshness, sustainability, and responsible food sourcing is important to our culinary team, and a testament to the bounty of ingredients here in Rochester. We proudly partner with local farmers using hydroponic growing technology — bringing delicious, farm-to-table cuisine to our guests and making a positive environmental impact on the community.
J. Powers catering services also include full service beverage options, including top-shelf liquor and a wide range of beer and wine selections. We also offer comprehensive bar setup and mixology services, customizable to the style and needs of your event. Not sure where  to begin? Allow  our team to suggest the perfect pairing from our selection of house and reserve wines.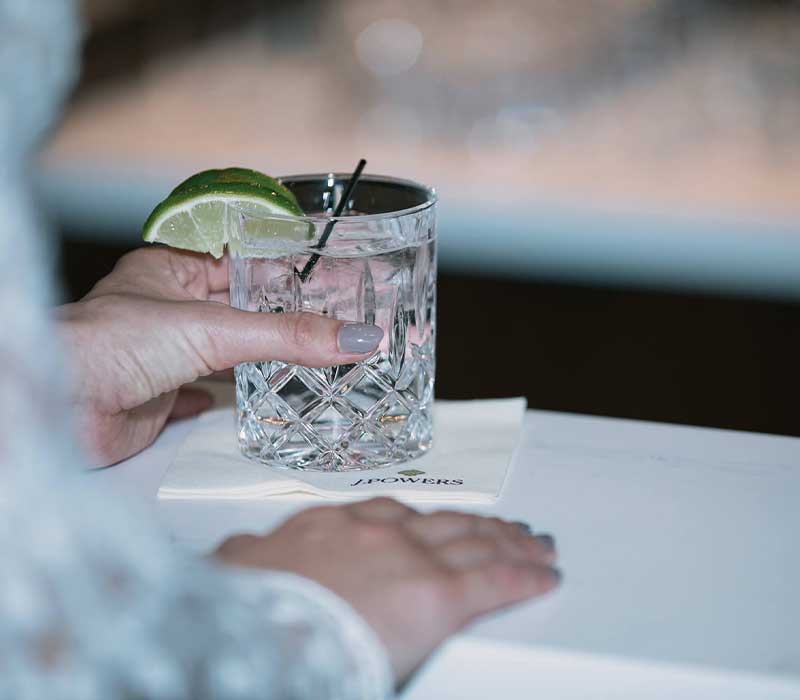 At J.Powers, passion is our key ingredient. From high-end plating and décor to essential venue and service features, we'll help you put the finishing touches on a truly unforgettable event experience. We offer a stylish selection of event amenities — endless opportunities to transform our venues to fit your vision.
.1

FLOOR LENGTH TABLE LINENS

.2

BLACK OR WHITE LINEN NAPKINS

.4

FINE CHINA, GLASS WARE, AND CUTLERY

.5

CANDLE VOTIVES AND GLASS VOTIVE HOLDERS

.6

CHERRY HARDWOOD DANCE FLOOR
.12

MODERN AND COMFORTABLE BALLROOM CHAIRS

.14

19-FOOT CEILINGS WITH RIGGINGS

.18

SETUP & BREAKDOWN SERVICES
Available at Additional Cost
The story of J.Powers begins with a name: Joe Powers. Founder of our Powers Ventures brand family and a fourth-generation Rochester native, Joe started his first business here more than thirty years ago. Now, J.Powers represents the next evolution of this family legacy — a luxury events venue and catered experience at the Hilton in downtown Rochester.
At J.Powers, our connection to the Rochester community is at the heart of everything we do. That's why a portion of our profits is returned to the community each year in support of local causes, while all extra meals from events are donated to those in need within our community, including Community Food Relief, Dorothy Day House, and the Women's Shelter of Rochester.
Caring about our community also means that we care deeply about our impact on the environment. Responsible food sourcing of in-season, local ingredients helps us minimize our carbon footprint. We're also one of Minnesota's first partners with Greener Fields, a groundbreaking, industry-wide sustainability and local produce initiative.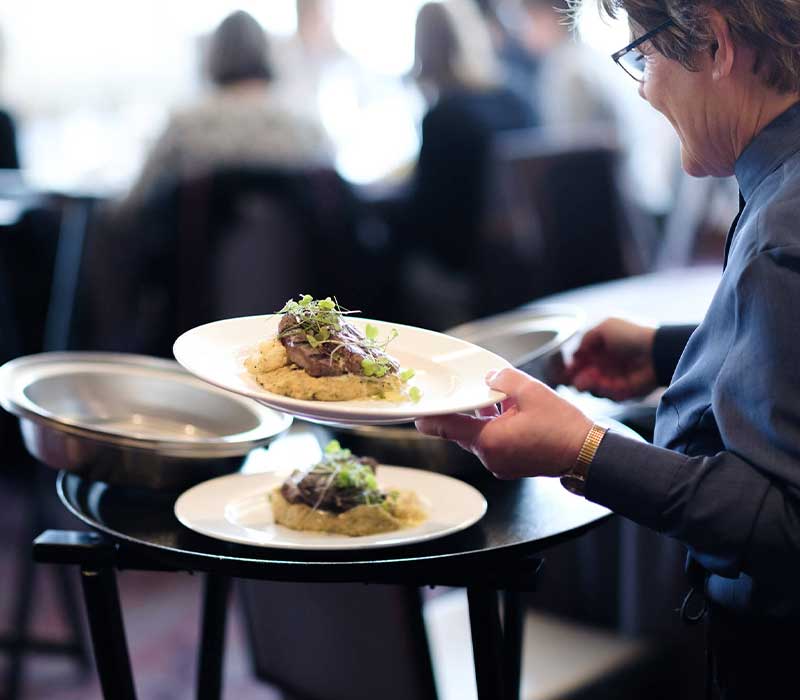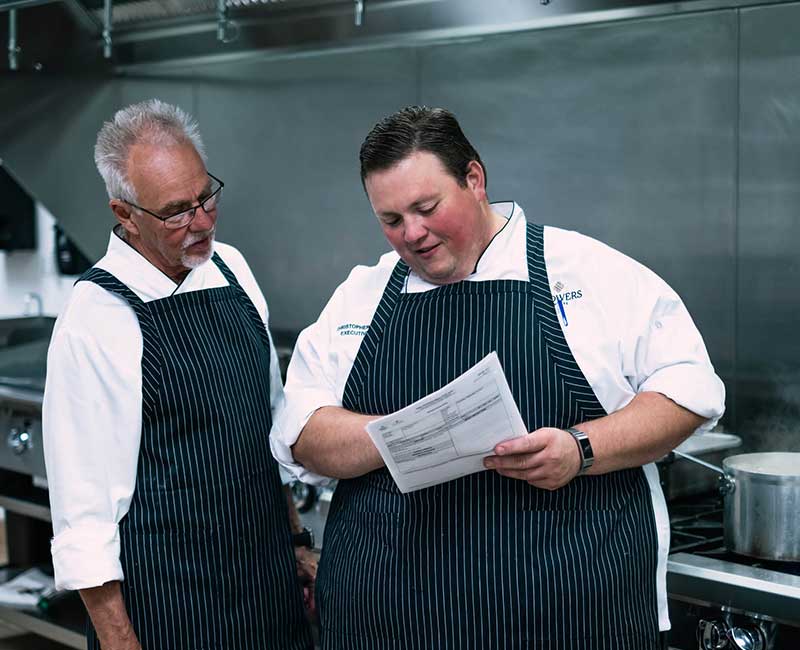 For more than three decades, our team has served the city of Rochester, committed to the values of quality, service, and community. Today, we continue to take pride in the excellent standard of service we provide and the experience we deliver. But it's not our accomplishments that steer our team forward. It's the reward of creating a timeless moment in the lives of our guests—memorable beyond measure.